"This is one of the miracles of love: It gives a power of seeing through its own enchantments and yet not being disenchanted."- C.S. Lewis
One of the most important things I've learned about love is that it's compounding. When I first met my husband I knew instantly that he was the one. I had never been one of "those" types of people. But I just knew.  and each day I find new reasons to love him more and more. Of course like everyone else, we have our days of "growth opportunities" where we learn to stretch and bend our love, but even in those days it's building.
If you are in love,  looking for love, or had it once and are trying to revive it, I hope these Valentine's Day printable's remind you to keep growing your love. I hope that when you put them in a frame on your desk or mantle, you'll be reminded to tell your significant other how much you still love them.
"…..and the greatest of these is love." 1 Cor 13:13
Click on any or all of the printables below to download and print!!
 P.S. Did you know I've added a new page FULL of all my free printables?? Check it out up at the top menu bar of this page!! Oh yeah, and have a great day!
Linking here: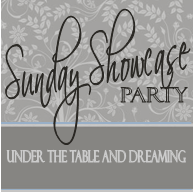 And Linking here:Craft-O-Maniac